I
am honored to be part of Michael Offutt's book tour. There's an awesome giveaway and bookmarks to be had so be sure to read on to the end. Today, Michael is going to talk a bit about Jordan Pendragon, the main character in Oculus, the second book in the series. In the books, Jordan is many things, for one he's a drop dead gorgeous mathematical genius. But he's also a brother, a friend, a lover, a hero, and he also happens to be gay. Why did Michael decided to make his protagonist gay? Well, let me move over and let Michael tell you.
Why did I make Jordan gay?
Why did I make Jordan gay? That's an easy question that is answerable in multiple parts. First, I'm living vicariously through my character. Jordan (unlike me) has it easy getting a relationship and a good-looking, smart boyfriend with a job. Second, I imagine a world where people can just exist and go about their everyday business without people condemning them for being queer, or bi, or transgendered. And last (and I mean no offense to the gay authors out there who write romance) but I don't like to write friction fiction as much as I do like to read it. I just wanted to put together a story that had a serious speculative fiction element to it and all the things that I like, i.e. good vs. evil, magic, science, and great sword-fighting sequences. Cute guys as characters were just a bonus.
I also am tired of reading so many novels written in first person. I didn't mind it for a few years, but it's just crept into every aspect of fiction writing. So when I set out to pen this series, I really wanted a return to the good ole days of third person omniscient…you know, the kind we see on display in Herbert's sci-fi epic of Dune.
In the end though, I wanted to make a truly different character in Jordan. One that broke through practically every stereotype, one that made people pause and ask themselves "what's going on here?", and to cause them to think about whether they really liked him (or didn't like him) and why. I know there's enough complexity to his background that clashes with his sexuality that I've been called a "blasphemer." I really don't mind since I'm atheist anyway. But it shows me that I'm doing something right. It tells me that I moved someone. Sure it was moving them in the direction that they hated my book, but how many people truly get that kind of reaction with their writing?
I kind of feel flattered by it.

To check out Oculus purchase options or explore my writing, click on the link below:
*******
Genre: Sci-fi/ GLBT
Book Description:
Autumn has arrived in New York, and Jordan Pendragon attends his first classes as a freshman at Cornell. Born with a brilliant mathematical mind, he balances life as a research assistant with that of a student athlete.
But Jordan also has a quest. He must find the Black Tower, a monolithic edifice housing a thing that defines the very structure of the universe. Jordan believes it is buried somewhere in Antarctica under miles of prehistoric ice.
October finds Jordan earning a starting position with the Cornell hockey team. But a dark cloud gathers over his rookie season. Unexplained deaths, whispers of a cannibal cult, a prophecy, and a stone known only as the Oculus, cast a shadow over his athletic ambitions. It is the start of a terrifying journey down a path of mystery, murder, and to a confrontation with an Evil more ancient than the stars.
******
And don't forget, you have the chance to win a great looking bookmark designed by Michael himself that features some of his artwork. All you have to do is leave a comment below and I get to pick a random winner!
Good quality bookmark with a
smooth
plastic finish.
And, and, and, sign up for your chance to win a signed copy of Oculus!
a Rafflecopter giveaway
******
You may also want to check out: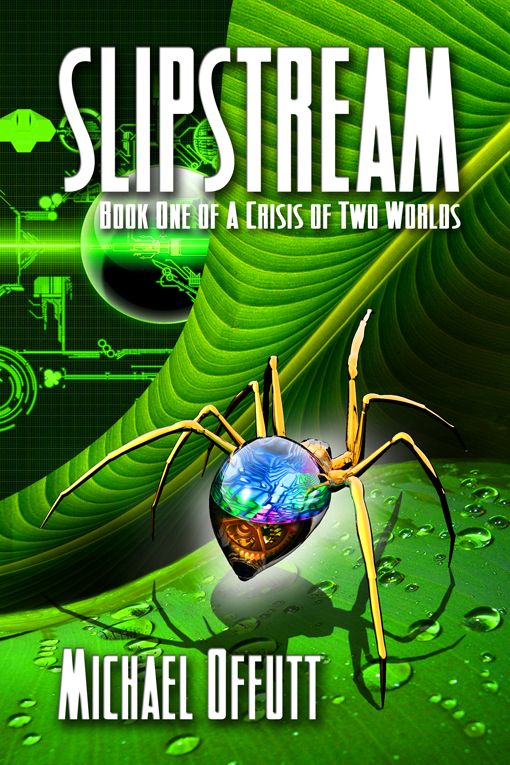 Buy the book that critics say
is "a mind-blowing sci-fi read from
start to end." $4.99 from Amazon
now. Begin your journey today.